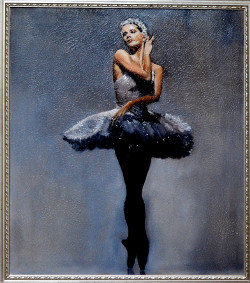 Robert W. Moore Fine Art

paintings are realistic. His style varies from Photo-realistic to moderately impressionistic.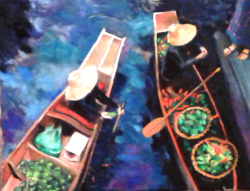 His paintings can be found in over fifty permanent collections. His patrons span the country and come from many different walks of life. Robert W. Moore Fine Art paintings touch a common human cord that elicits pleasure no matter the mind-set. Over the years, holders of his art have included a fisherman and trapper who live on the Siletz Indian Reservation; a nationally syndicated cartoonist living in Manhattan; a Stealth Fighter Pilot now residing in Washington DC; a homesteader in North Carolina; a cabaret singer and a jazz drummer who live in Northern Colorado; a real estate mogul from Austin, Texas; the son of a Louisiana, governor; an FBI agent who worked for J. Edgar Hoover; a musician and singer in New Orleans; a CPA from Las Vegas; a former talk show host for the Today show; and some thirty other patrons. The youngest person for whom a painting was purchased was three and the oldest, some ten years ago was 90.